Homepage

Services
Our Services
We are a full-service auto shop offering a full range of auto repairs. Most of our business comes from repeat customers and they come back for a good reason. We have one of the best customer service records. We ensure that our customers are satisfied. We provide value to our customers by offering free services. Our sales division has helped many customers import and export vehicles locally and abroad.
Electrical and Mechanical Repairs

When original parts are replaced with cheap aftermarket parts, your vehicle's performance suffers. This is why we always use top quality replacement parts. This ensure the work done on your vehicle will last and your investment is protected. We offer a full range of electrical and mechanical auto repairs including:
Engine and transmission repairs, oil changes and winter tune-ups

Tire repairs and replacement for all cars and trucks

Exhaust repairs, including on catalytic converters

Inspection and replacement of brake pad and braking systems

Service and replacement of batteries, charging and starting systems

Adjustments and repairs to engine cooling and climate control systems

Repair services for RV, campers and motor homes
Complete Diagnostic and Estimates (Free)

When it comes to providing value to customers, no one in Manitoba goes as far as us. And we are staying ahead by providing additional services for no extra cost. Here's how we are ahead of our competition:
We provide complete diagnostics including computer diagnostic. Free.

Estimates are free whether you get one at our workshop or any location convenient for you. Free.

We pick-up your car at any location. And after the work is done, we'll deliver it back. Free.

And while your vehicle is getting repaired, we provide you with a u-drive. Free.
Vehicle Exports & Imports

We have a division dedicated to overseas sales. Our trusted network of dealers in Canada, Central America, and Europe can help export and import most models. We price our services competitively. Our exported and imported vehicles are cheaper than most major dealerships. We are located near CentrePort Canada which is North America's largest inland port, offering unique access to tri-modal transportation, including three Class I railways (Canadian National, Canadian Pacific, and BNSF Railway), a 24/7 global air cargo airport and an international trucking hub.
You Save On Every Visit

We appreciate our customers and believe in providing value. Hence, we price our services competitively so we can earn your business. We are more affordable then our competitors, at the same time we provide better workmanship. Combine that with the top quality replacement parts and you have big savings.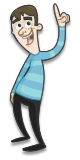 Customer Feedback
"It is never easy to have your car at a garage and when your work depends on your car, it gets difficult. I work as an owner operator and without the car loan, I would have spent a few hundred dollars renting a car. But thanks to Euromart, I didn't have to."